The Day – Mar 20, 1978 – When Colonel Sanders won his empire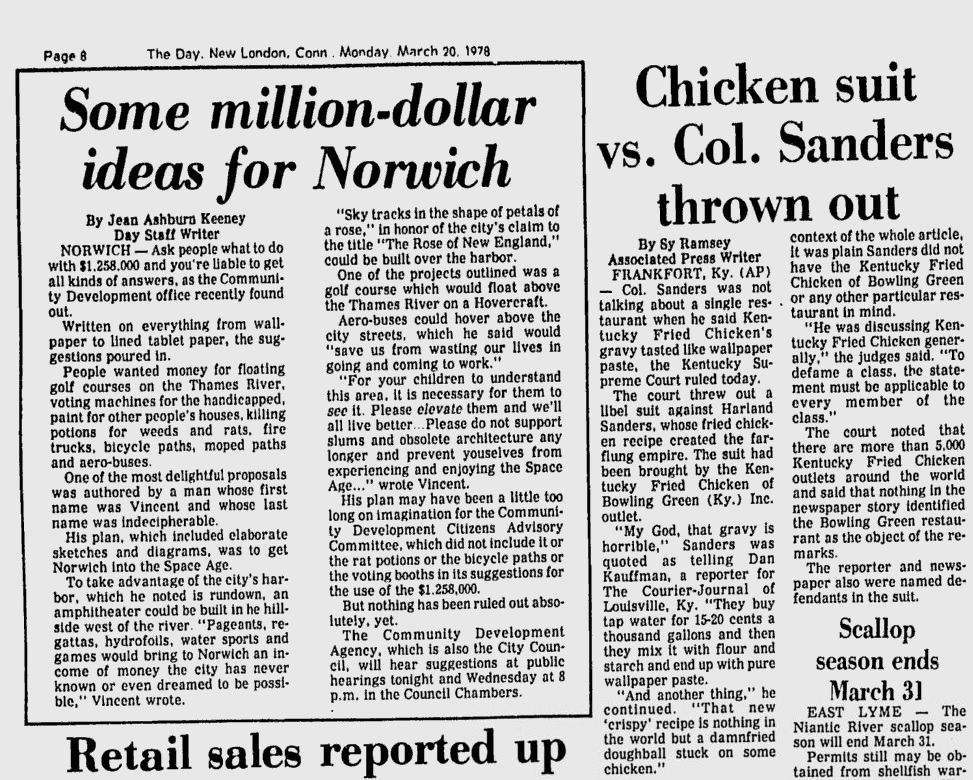 On 1978-03-20, Colonel Sanders – the guy whose recipe founded the multinational multibillion-dollar empire of chicken – won his rights to criticize those who changed that recipe.
Chicken suit vs. Col. Sanders thrown out
To quote,
My God, that gravy is horrible, they buy tap water for 15-20 cents a thousand gallons and then they mix it with flour and starch and end up with pure wallpaper paste.

And another thing, that new 'crispy' recipe is nothing in the world but a damnfried doughball stuck on some chicken."
Damning indeed. For the record, we love KFC and just hope to keep the record straight.
Parting gift: Here is the recipe of the famous friend chicken. Also put some Aji no Moto (MSG) for the secret ingredient/KFC taste.